How to order a lipo battery pack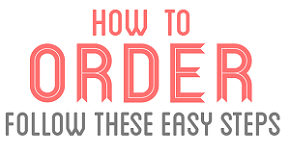 When you are looking for some rechargeable lithium batteries for your products or projects, how to work with HuaYou Battery to get a best power solution and product? Below are some steps for your reference:
1- First Step, confirm your demand.
Make sure you need a rechargeable power solution, your current battery is not enough to support your project or product in business, or you are just looking for a new type rechargeable battery solution for the first time, in one word, you need rechargeable battery.
2- Second step, Contact HuaYou Battery.
You can contact HuaYou Battery through online service, or directly send email to contact@hypolymer-cell.com, or can call our service phone +86-19902919902, ask them for help.
3- Third step, try to offer more details.
In order to analyze your situation and actual needs, and make the best battery solution that satisfy you, we need you to offer more details as below:
a- What kind of product will you use our battery for?
b- What's your application system work voltage?
c- Work current, and if possible peak current(most time start up impulse current, bigger than work current, appear in very short time)
d- How long would you like our rechargeable lithium battery work after before next charging?
e- How much space do you have for the battery?
f- Do you have special shape requirement? Triangle? Ultra thin? Ultra small? Arc shape? Curved?
g- What's your application work condition? Temperature range, and humidity, outdoor or indoor, moving or stay still?
h- Other possible special requirements, like extreme temperatures, special high discharge rate, special plugs and connectors, or special assemble way and packing.
4- What's the quantity you need?
5- Other possible issues in communication.
Once above communication is finished, you will receive a professional lithium battery solution with quotation details attached in 24 hours(as soon as possible, generally speaking several hours), our engineers will analyze your details of requirements, then make the best battery solution for you, which HuaYou Battery sales will send you by email.
If you agree the solution, you can place your order (sometimes sample or trial order first), the rest things are:
1- HuaYou Battery sales will send you a PI (proforrma invoice)
2- You can make payment according to the bank information on the PI, and send us the bank receipt for our checking.
3- We will start production for your order once the money arrive at our company account.