Hot Sellers Batteries
About HuaYou
Shenzhen HuaYou Electronic Technology Co., Ltd ( hypolymer-cell.com ) was established in 2011, after about ten years of development, HuaYou has become a global leader of customized lithium schemes and products supplier.

HuaYou is a chinese best price lithium polymer cells manufacturer. The polymer li-ion batteries produced in our company can conform to KC, UL, UN38.3, CE and CB / IEC62133 standards and can be used in mobile phones, bluetooth, MID, portable DVD, MP3 / MP4, digital camera, electric toys and tools, energy storage equipment, electric-bike, GPS, miner lamp, LED lamps, medical devices and so on.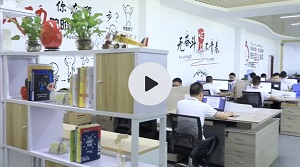 HuaYou Battery specializes in customize Lithium Ion Polymer Battery. Which are widely applied to Military, medical, financial, communications, security, transportation, logistics, mining, consumer electronics and other fields, Our company can also produce high-rate, high / low temperature and large batteries for special purposes besides the common polymer li-ion batteries.
On October 26, 2021, a BYD battery price increase contact letter was posted on the market. According to the letter, due to market changes and superimposed power and production restrictions, compared with December 2020, lithium battery raw materials will continue to rise in 2021. The price of cathode material LiCoO2 will increase by more than 200%, the price of electrolyte will increase by more than 150%, and the price of anode materials will increase by more than 150%. As the supply continues to be tight, the overall cost has increased significantly. According to the actual situation of rising raw material prices, the unit price of CO8M and other battery products will be increased after research.